"Excellent Organisations achieve and sustain outstanding levels of performance that meet or exceed the expectations of all their stakeholders" 
(EFQM Excellence Model 2013)
Business Management for Balanced Growth
We at bmbg consult strongly believe that the development of companies and organisations should be fully aligned with the expectations and needs of ALL stakeholders.
Hence, the clear economic requirements and aspirations of an organisation shall be properly balanced with the expectations of customers, employees, suppliers, partners, and the society. Studies have shown that companies and organisation that master that balance are especially successful in their area of activity. That does not only hold true for large companies, but also for small and medium size enterprises, and for public or not-for-profit organisations.
Based on the principles of the EFQM Model we have developed a dedicated consulting and coaching concept that helps you to take the right steps towards an increasing level of excellence and implement it most of it yourself.
We familiarize you with the tools and methods of the EFQM Model, that gives you a framework for a tailored strategy for your organisation's ambitions on the path towards excellence. We provide a broad background of technical and methodical experiences of working in manufacturing organisations combined with 6 years as an EFQM Assessor for the EFQM Global Excellence Award.
You can browse through the list of the finalists of the EFQM Global Excellence Award  of  the previous year on the pages of EFQM.
Start your Journey to Excellence now!
Do you want to take your organization onto this journey and learn all about the method behind the EFQM Model, profit from the best examples of a large community of excellent organizations, and establish a management system that allows for a balanced growth and sustainable excellent results?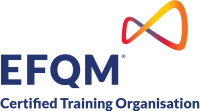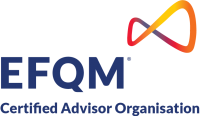 Since February 2020, bmbg consult has been officially recognized as a Certified Training Organisation and Certified Advisor Organisation.  With our long standing experience and these certification we are proud to be serving you in your journey to excellence.  Depending on your needs, your interests, and the maturity of your organization, you may freely choose from the list of our offerings:
Lectures about the EFQM Excellence Model
Consultancy about a potential adoption of EFQM in your organisation
Support during the introduction of EFQM in your organisation
Training of you and your employees in using the EFQM model
Preparation of Self-Assessments
Preparation of external assessments
Conduct EFQM assessments in your organisations
Consulting and coaching in developing your organisation
Depending on your location, needs, and interests we can support you directly with our own consultancy or training or help you to find the right place and partner from either the German EFQM Partner organizations DQG (Deutsche Gesellschaft für Qualität) and ILEP (Initiative Ludwig Erhard Preis) or any other certified partner.
Which organization could profit from the introduction of EFQM?
From our point of view there is no organisational legal structure or organisational size that would not profit from using the EFQM Model. Thus, small and medium size enterprises (SME) can profit in the same fashion as larger international companies, public and non-profit organisations in the same way as private enterprises. Just have a look at the participants of the EFQM Global Excellence Award, which is open to the best European organisations, and see for the spread of organisations, e.g.:
Towns and cities
Airports
Universities
Car manufactures
Food producers
Health organisations
Electronic and semiconductor companies
and many more